Winners 2018
The GRÜNDERPREIS NRW 2018 [NRW START-UP AWARD] presented by the Department of Trade and Industry and the NRW.BANK is an award in recognition of the most creative and successful business ideas in North Rhine Westphalia.
NRW's largest start-up award amounts to a total of 60,000 euros and is presented by Prof. Dr Andreas Pinkwart, State Minister for Economic Affairs and Digitisation, and Eckhard Frost, Chief Executive of the NRW.BANK.
1st place Wildling Shoes GmbH, Gummersbach
Anna Yona
The company in first place is Wildling Shoes GmbH. It was set up by Anna Yona in 2015 and has since been developing and selling adults' and children's shoes which promote a more natural way of walking, thus giving children in particular a renewed sense of pleasure in movement. With its fair production in Europe and decentralised operations, Wildling Shoes GmbH demonstrates that employees' work and family life can be compatible.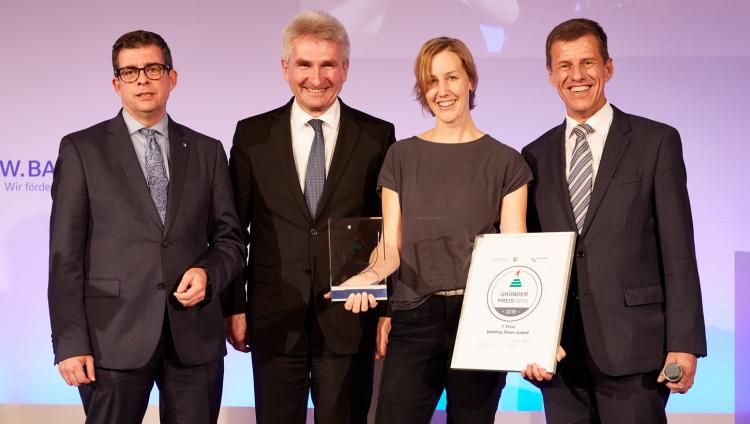 2nd place Screwerk GmbH, Lüdenscheid
Alexander Hoffmann
Alexander Hofffmann and Heiko Schlabach took second place with their online platform Screwerk GmbH. Since 2013, they have been providing ranges of screws for their customers around the world in whatever quantities they require. With their universal digital business model, they build expertise for virtually all branches of industry and thus support other medium-sized enterprises on their journey into the digital era.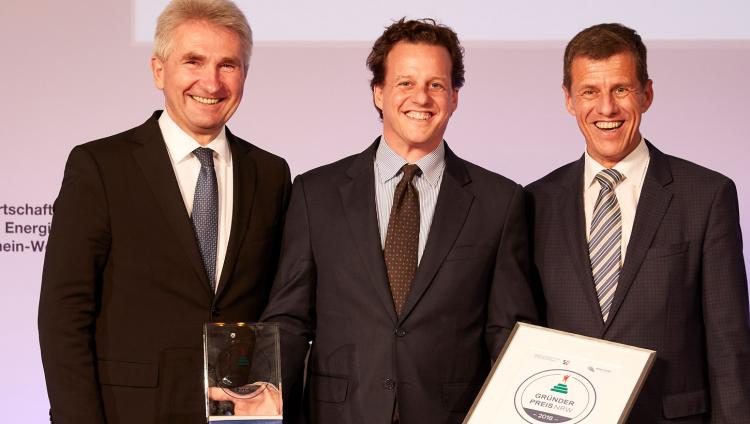 3rd place CREAPAPER GmbH, Hennef
Uwe D'Agnone
At CREAPAPER GmbH, the company in third place, environmental responsibility and business success come face-to-face. Since 2013, the company has been producing paper products from grass. Production is entirely free of chemicals-free and is also more energy-efficient and consumes fewer resources than wood pulp.